We are the 1st party to conduct objective, data-driven due diligence for transfer deals of football clubs. We serve no other interest than providing an objective, data-driven second opinion.

Industry standard
Whilst in general up to 5% is spent on external due diligence costs in an average transaction/investment, the step to obtain an objective second opinion on transfers is skipped within the football industry. This all despite the fact that players are a club's biggest assets and activities on the transfer market add up to billions of euros annually.
Our solution / overview of the technology
Our cutting edge system generates over 150+ in-game variables, 20+ player characteristics, and 20+ economic/contextual variables from multiple different data sources. By feeding this data to our real-time algorithm, along with 10.000+ historical transfers, we provide data-driven reports for buying and selling.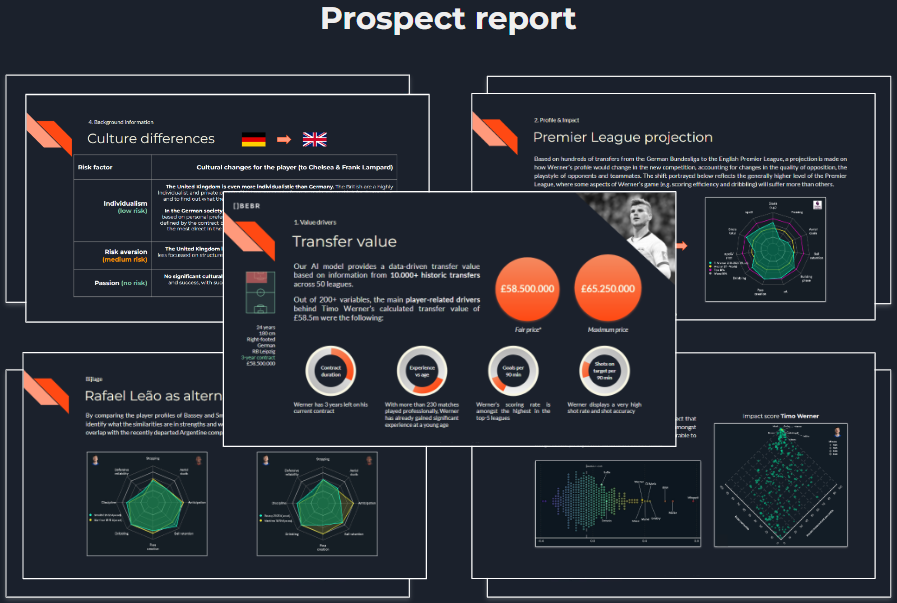 Exclusivity
To ensure our clients receive the best support possible and to prevent potential diminishing returns, we will keep the number of clubs we serve per competition limited to 5. If interested, please fill in our form below and we will contact you.